My First Published Article!
So many of you may know that I work for The Pulse, which is my college's Media Hub. In other words, its the organization on campus that covers the Swinging Bridge Magazine, the Pulse online magazine, 90.7 Pulse FM radio station, the Clarion yearbook, and all social media related to those things. The Pulse covers all the student events, issues, and news. I've been involved with the Pulse actively since the beginning of this year, primarily with my radio show, and even last year as a freshman I was on the peripheral of the Pulse. But now I actually have a paid position there (Assistant Student Director). Through all my involvement with the Pulse however, I never actually wrote anything for them. The reason for this is quite dumb. I've been on all the email lists about article ideas and assignments since the beginning of freshman year. I've even tried to pick up several articles in the past but have been too late. The primary reason why I never wrote for them was because I was scared. I just felt like, since news style writing isn't my primary area of interest or skill, I wasn't good enough to publish something with the Pulse where all these avid students who absolutely love and are committed to journalistic writing were already publishing things all the time. I know I have skill as a writer-- I've never done poorly in any of my classes or on any of my assignments. It's just that I've always preferred fiction writing, and so the thought of having to go out there and write a "newsworthy" piece was oddly terrifying to me, even though I'm literally a journalism major.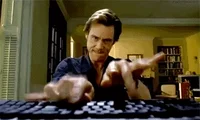 Then, at the beginning of this semester, my close friend Maddie was hired as the online editor since the previous editor graduated in December. Even though I knew the old editor quite well and we were involved in a lot of the same things, it obviously followed that I would be more comfortable in general with Maddie as editor. So I started to take the email list more seriously and really read what articles were up for grabs, and pay attention to the content Maddie was curating for the website. I was super impressed. The past editor did a great job, but she was nearing the end of her college career and so I think a little bit of the enthusiasm for the position was waning as graduating loomed near. But Maddie infused a new zest to the website that was exciting!
In my media practicum class, I spoke up on more than a few occasions and said that my goal for the semester was to actually write something that got published with the Pulse. Now that I had said that, I couldn't just not live up to my own goal! But time was marching right along and still I hadn't picked up an article out of that same irrational fear that my writing wouldn't live up.
Then, on Monday morning, I saw a poster for this thing called "Clothing Swap & Mend". I thought it sounded like a really cool event, so I made a mental note to tell my roomie about it and see if she wanted to go with me. Monday afternoon, I was sitting at my computer doing some homework when I got a notification that I had a new email. I went to check it and it was from Maddie with the list of stories that needed covered this week. She was looking for someone to cover the Clothing Swap & Mend event!! It was the first time when an article actually JUMPED out at me as something I was really really interested in. It was the first time I thought to myself "you know, I actually think I would be the best person for this job!" It was the first time that the thought of someone else writing the article made me kind of sad. So not even a minute after the email dropped into my inbox, I shot back a reply asking Maddie if I could cover the story. I didn't even have time to psych myself out about it. I just did it without even thinking because it was something I genuinely wanted to do!
Not surprisingly, nobody else had responded yet, so the article went to me! I immediately texted Maddie saying "Aghh this is gonna be my first published story ever! So it might not be the prettiest and you'll probably have to fix it a bunch but I'm excited". Maddie was kind enough to reply and reassure me that I'd be fine.
She was right of course. The whole process went off without a hitch. I secured an interview with the Waste Coordinator of The Office of Sustainability for the next day, and an interview with the girl in charge of the whole event on Wednesday. In fact, when Wednesday night rolled around and it was time for the interview, the girl invited me back to her house (she lives in one of the cool special interest houses on campus). She happened to live with the SGA president, so she sat in on the interview too and provided some feedback to my questions as well! Then at the event itself, though I was a little nervous at first, once I interviewed my first person I got on a roll and interviewed three more people and took pictures! I'm no photographer but they turned out pretty okay and will be included with the article once it's published.
The event itself was super fun-- Rachel and I went together and each took some clothes to swap and came back with about 6 items each that are all cute and fit! Rachel also made a little decorative pillow out of some scrap fabric they had there, so she learned how to use a sewing machine while I was lurking around and interviewing people about the event, haha.
Afterwards, I couldn't wait to sit down at my computer and get it all down! The first draft took about 30 or 40 minute to write, but it was about 150 words over the suggested limit Maddie gave me. I took a short break to try on my "new" clothes with Rachel, and then sat down again to see if I could slash anything else. It was slightly painful to hack up my precious piece of work, but I managed to get it down to only 86 words over the limit, LOL. At that point I couldn't figure out what else to cut out-- it all just seemed so important! So I sent it Maddie's way and told her she'd have to do the rest of the editorial hacking. Even though I was being annoying and emailing her and texting her at nearly midnight on a Friday night, she texted right back and said that it was fine-- and in fact totally okay!-- that it was over the word limit, and that she was excited to read it!!
The article was published on the website today, so you can go and read it
here!
And here's a little sneak preview look at it:
VaughnDL