August 2016 Wrap Up
This month has been insane. I cannot even believe that I read ten books this month. That hasn't happened in ages. Thank God for week long vacations in the woods. I read so many good books this month and I can't wait to share them.
1. Maybe Someday, Colleen Hoover 5/5
"Today is a really bad day Syd, A really, really bad day. Sometimes in life, we need a few bad days in order to keep the good ones in perspective."
Sydney is living in an idyllic bubble—she's a dedicated student with a steady job on the side. She lives with her best friend, has a great boyfriend, and the music coming from the balcony opposite hers is fast becoming the soundtrack to her life. But when Sydney finds out her boyfriend is cheating on her, the bubble bursts. The mysterious and attractive man behind the music, Ridge, gives Sydney hope that she can move on and they begin to write songs together. But moving on is harder than she expects, Sydney can only hope…. Maybe someday…
Colleen Hoover draws you into this passionate tale of music, love and betrayal…
This is my new favorite Colleen Hoover book. I'm serious. I loved the characters, I loved the angst and I loved the writing. In a lot of books I know exactly how characters should handle a situation. I had no idea in this book. My brain was spinning. There was no way that it could end well. At the same time it was such a romantic story filled with beautiful music. I loved every single character because they all brought something to the story. There wasn't one 'filer' character. That being said it ripped my heart out. I could not stop texting Swag about how awful I was feeling. I couldn't put the book down. I cry through a lot of books but I don't ugly cry. There was ugly crying and through the crying all I could think about was how hungry I was. It was seven o'clock at night and I hadn't eaten. Judge me. I couldn't stop reading though. I went through a roller coaster of emotions about twenty times throughout this book. If you've never read Colleen Hoover start with this book. Swag read this book I think you would like it more than Ugly Love. Just humor me and read it. This is a great way to start vacation.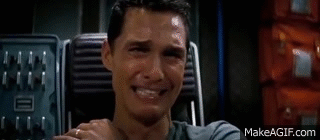 2. The Royal We, Heather Cocks & Jessica Morgan 4/5
"Whatever this is… it doesn't happen twice in a lifetime. I'd rather work at this with you than settle for less with anyone else."
American Rebecca Porter was never one for fairy tales. Her twin sister, Lacey, has always been the romantic who fantasized about glamour and royalty, fame and fortune. Yet it's Bex who seeks adventure at Oxford and finds herself living down the hall from Prince Nicholas, Great Britain's future king. And when Bex can't resist falling for Nick, the person behind the prince, it propels her into a world she did not expect to inhabit, under a spotlight she is not prepared to face. Dating Nick immerses Bex in ritzy society, dazzling ski trips, and dinners at Kensington Palace with him and his charming, troublesome brother, Freddie. But the relationship also comes with unimaginable baggage: hysterical tabloids, Nick's sparkling and far more suitable ex-girlfriends, and a royal family whose private life is much thornier and more tragic than anyone on the outside knows. The pressures are almost too much to bear, as Bex struggles to reconcile the man she loves with the monarch he's fated to become. Which is how she gets into trouble. Now, on the eve of the wedding of the century, Bex is faced with whether everything she's sacrificed for love-her career, her home, her family, maybe even herself-will have been for nothing.
One part of me is so unbelievably happy and the other part of me is mad. I just went on a total emotional journey. I have gone on two emotional journeys in the past two days. After I finished this book my heart told me to calm it down. This book taught me one thing: being a princess is overrated. Holy stinking moly. This book is clearly Kate Middleton and Prince William fan fiction. No denying it. That being said it is clearly obvious how this book will end. That didn't stop me from going through all of the emotions. The beginning of this book I was all in, I was in love. Then crazy things started happening and I didn't know what to do or feel. One minute there was complete chaos and then the next everything was fine. Repeat that cycle for four hundred pages. I almost threw up once and to be honest I'm still a little natious. I had just eaten dinner because I was at a good stopping place and then the next five pages threw me off. Almost threw up but luckily I didn't. Clearly I was invested in the story. It's impossible not to be. It sucks you in from the first time Bex and Nick meet. You can't get enough of them and their crazy lives. You will laugh, you will cry, your heart will explode with love and you might throw up. So keep a trash bin near. Ugh there are so many things that I could say about this book but I don't want to give away spoilers. I don't know how I'm going to recover from this.
Also I've been watching videos about Kate and William and it's pathetic but they are so cute together.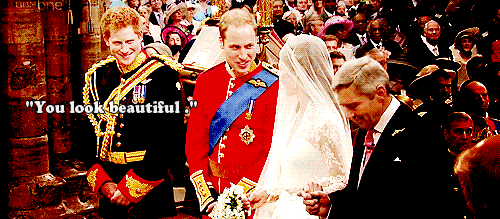 3. Love & Gelato, Jenna Welch Evans 3.8/5
"And yes. I'd totally just compared the only guy I felt this way about to a ham sandwich."
"I made the wrong choice."
Lina is spending the summer in Tuscany, but she isn't in the mood for Italy's famous sunshine and fairy-tale landscape. She's only there because it was her mother's dying wish that she get to know her father. But what kind of father isn't around for sixteen years? All Lina wants to do is get back home. But then she is given a journal that her mom had kept when she lived in Italy. Suddenly Lina's uncovering a magical world of secret romances, art, and hidden bakeries. A world that inspires Lina, along with the ever-so-charming Ren, to follow in her mother's footsteps and unearth a secret that has been kept for far too long. It's a secret that will change everything she knew about her mother, her father—and even herself. People come to Italy for love and gelato, someone tells her, but sometimes they discover much more.
That is one of the most perfect quotes that I have ever read in a book. I will probably think the same thing if I ever fall in love. This book was absolutely adorable. If one day everything is going wrong in your life pick up this book. I was a little hesitant when I started it. It seemed a little too cheesy. It was a cheesy book at some points but that's to be expected. Especially with a book called 'Love & Gelato'. Did I cry? No. Did I get emotional? Yes. It's one of those books where you know everything is going to work out in the end. Kind of like a hallmark movie. This was the book that I needed after the reading the first two books I read. The ones that almost gave me a heart attack. You go on a complete journey with the main character as she struggles and grieves her mother. This book also had good messages. I wish I could say what they are but then it would it give away a lot of spoilers.
4. The Rose Garden, Susanna Kearsley 5/5 *favorite*
"Life is always uncertain,'he said with a shrug. 'We cannot let the fear of what might happen stop us living as we choose."
Eva Ward returns to the only place she truly belongs, the old house on the Cornish coast, seeking happiness in memories of childhood summers. There she finds mysterious voices and hidden pathways that sweep her not only into the past, but also into the arms of a man who is not of her time. But Eva must confront her own ghosts, as well as those of long ago. As she begins to question her place in the present, she comes to realize that she too must decide where she really belongs
I didn't think that one of Kearsley's books could affect me as much as The Winter Sea did. Wow I was so wrong. This book was beyond beautiful. I wish that I could describe how special and beautiful this book truly is. It is very rare that I read a book and feel the way that I did while reading this book. The characters were amazing, the plot was flawless and this book almost killed me. I cried, my heart felt full, my heart broke, I cried some more, I screamed and got angry. Basically I felt all the feels. Which is to be expected when it comes to a Susanna Kearsley book. The main relationship in this story was so unique. Normally when a relationship blossoms you have some idea where the it's going to go. I had no idea where it was going to go. The lines were so romantic. I couldn't put this book down. I just had to know how the book ended. I was bawling and my chest was so tight. Then I got to the end and my swelled and I took a deep breath. I had so many dramatic physical reactions to this book. My thoughts are everywhere and I can't control my emotions. I'm just going to leave it at this.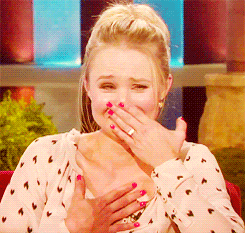 5. Angel's Blood, Nalini Singh 2.5/5
There was no good quote.
Vampire hunter Elena Deveraux knows she is the best- but she does not know if even she is good enough for this job. Hired by the dangerously beautiful archangel Raphael, a being so lethal that no mortal wants his attention, Elena knows failure is not an option—even if the task is impossible. Because this time, it's not a wayward vamp she has to track. It's an archangel gone bad. The job will put Elena in the midst of a killing spree like no other—and pull her to the razor's edge of passion. Even if the hunt does not destroy her, succumbing to Raphael's seductive touch just might. For when archangels play, mortals break.
Before Reading:
Okay, I know I said that I was going to read The Wrath and the Dawn next. But this is a library book and it's almost due and I don't want to have to pay a fee.
Sorry not sorry for being cheap.
After Reading:
I honestly don't know how I feel about this book. It's kind of like trash TV where it's so awful but you can't look away. I understand why people read books like this. I'm just not into vampires and bad 'relationships'. I loved Twilight, I truly did. But whenever I tried to read another vampire series it just never worked out. This was a Rachel Hollis recommendation and I thought that I would give it a try. The beginning of this book was interesting. I mean it's an average human being a vampire hunter. That's interesting. As the story went on I wasn't interested by the 'love interest'. The guy was such a douche and he was unapologetic about being a jerk. That's not a turn on. I don't care how good looking you are or the fact that you're an angel. I kept waiting for him to 'change'. It never happened. The heroine in the beginning was so good and virtuous and then at the end I don't know what happened. By the end of it I was bored and sick of the characters. I don't feel like the characters developed. I feel like they underdeveloped if that's possible. At the same time there is eighteen books in the series. I don't know what they are going to do for the next seventeen books. Don't get me wrong I love a good romance novel but what the heck was this? This wasn't love. Why do I have a feeling that I'm going to read the next book? *sigh*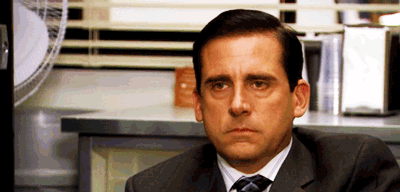 6. The Wrath & The Dawn, Renee Ahdieh 5/5
"Some things exist in our lives for but a brief moment. And we must let them go on to light another sky."
In a land ruled by a murderous boy-king, each dawn brings heartache to a new family. Khalid, the eighteen-year-old Caliph of Khorasan, is a monster. Each night he takes a new bride only to have a silk cord wrapped around her throat come morning. When sixteen-year-old Shahrzad's dearest friend falls victim to Khalid, Shahrzad vows vengeance and volunteers to be his next bride. Shahrzad is determined not only to stay alive, but to end the caliph's reign of terror once and for all. Night after night, Shahrzad beguiles Khalid, weaving stories that enchant, ensuring her survival, though she knows each dawn could be her last. But something she never expected begins to happen: Khalid is nothing like what she'd imagined him to be. This monster is a boy with a tormented heart. Incredibly, Shahrzad finds herself falling in love. How is this possible? It's an unforgivable betrayal. Still, Shahrzad has come to understand all is not as it seems in this palace of marble and stone. She resolves to uncover whatever secrets lurk and, despite her love, be ready to take Khalid's life as retribution for the many lives he's stolen. Can their love survive this world of stories and secrets?
This book has been on my TBR for what seemed like forever. It's really only been a year. I told myself that I needed to read books that have been on my TBR for a while. I picked this up time and time again. I am a idiot for putting it down. This book is everything that I want in a book. Action, romance, suspense, mystery. It had everything. I don't care that I couldn't pronounce any of the names. This is one of those fantasy stories that you don't have to worry about being slow paced. What made this book for me though was the beautiful writing and character development. You take a backseat on a journey with the strong heroine. The writing was so clear and well written. It felt fresh and new. I understood why Shahrzad felt the way that she felt. There were only a few instances where I said, "Why? Why would you do that?" This book was the perfect read after reading the book I had before. I desperately want the sequel. Of course this was the time that I had control. I told myself I couldn't get the second book unless I finished the first one. I am banging my head against the wall now. I want it so bad.
7. Salt to the Sea, Ruta Sepetys 5/5
"I wanted to stay locked away from the pain and destruction. I didn't want to be strong. I didn't want to be the 'smart girl'. I was so very tired. I just wanted it all to be over."
Winter, 1945. Four teenagers. Four secrets. Each one born of a different homeland; each one hunted, and haunted, by tragedy, lies…and war. As thousands of desperate refugees flock to the coast in the midst of a Soviet advance, four paths converge, vying for passage aboard the Wilhelm Gustloff, a ship that promises safety and freedom.Yet not all promises can be kept.
It was so hard to pick a quote for this book. There were so many times when I was reading this book I thought, "I need to remember that." Ever since we went to DC and went to the Holocaust museum I wanted to read a WWII book. It amazes me how much we don't know about WWII. I never knew about the Wilhelm Gustloff. When you think about WWII you think of concentration camps and Germany. You don't think about Poland, Prussia, Lithuania etc. You especially don't think about nearing the end of the war. This book was beautiful and heartbreaking all that same time. Usually the beginning of a history novel is somewhat slow and dull. I did not want to put this book down. I finished this book in one day and I honestly don't know how I did it. There are so many things that this book did right.
Good characters- This switches POV and there was only one POV that I didn't really care for. All the characters were interesting though and kept the book moving. It wasn't choppy or confusing. They were all different and you felt something for each character. They all had hopes and dreams about the new life they hoped to have.
Great/fresh idea for a book- As I said before this book was nearing the end of the war. I never thought that I would find a book like that this interesting. It wasn't about the concentration camps. It really showed how everyone suffered during WWII.
It tugs at your heartstrings- That's how you get people to truly love a book and share it with others. It makes you feel every emotion you feel deep and sincere.
The book goes well with the Titanic score soundtrack.
If you love historical fiction pick up this book.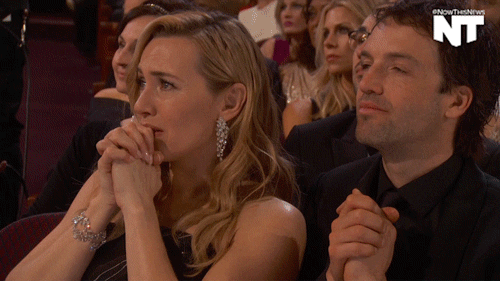 8. The Discovery of Witches, Deborah Harkness 4/5
"It is a blessing as well as a burden to love so much that you can hurt so badly when love is gone."
Deep in the stacks of Oxford's Bodleian Library, young scholar Diana Bishop unwittingly calls up a bewitched alchemical manuscript in the course of her research. Descended from an old and distinguished line of witches, Diana wants nothing to do with sorcery; so after a furtive glance and a few notes, she banishes the book to the stacks. But her discovery sets a fantastical underworld stirring, and a horde of daemons, witches, and vampires soon descends upon the library. Diana has stumbled upon a coveted treasure lost for centuries-and she is the only creature who can break its spell.
This is another one of those hyped books that I wondered if it was any good. I was actually pleasantly surprised. I thought that it was going to be another over-hyped books. Rachel Hollis recommended it though and we all know that I will read anything she recommends.
I don't normally read high fantasy during the summer because I don't have the patience for it. This book was the perfect escape though. I am currently not trying to cry because everyone is leaving and it's tough. I completely went to a different world with this book though. The beginning of this book is pretty slow which is kind of to be expected with high fantasy. It took about a hundred pages for me to become fully engrossed in the book. I am glad that I kept going though. After that I could not put it down. This book is like Twilight but if Stephenie Meyer was a fantastic writer at the time that she wrote it. This book had everything. Action, suspense, romance, mythical creatures etc. The biggest thing for me when it comes to books is the characters. If the characters suck then I'm most likely not going to finish or enjoy it. These characters felt realistic though. Even though they were vampires, witches etc. Thank God for hyped books that are not over-hyped.
9. The Sisterhood of the Traveling Pants, Ann Brashares 5/5 *Favorite*
"She felt weirdly numb and invisible. It wasn't just that she missed her friends; she was starting to wonder if she needed them around to feel like she existed at all."
We, the Sisterhood, hereby instate the following rules to govern the use of the Traveling Pants:
1. You must never wash the Pants. 2. You must never double-cuff the Pants. It's tacky. There will never be a time when this will not be tacky. 3. You must never say the word "phat" while wearing the Pants. You must also never think "I am fat" while wearing the Pants. 4. You must never let a boy take off the Pants (although you may take them off yourself in his presence). 5. You must not pick your nose while wearing the Pants. You may, however, scratch casually your nostril while really kind of picking. 6. Upon our reunion, you must follow the proper procedures for documenting your time in the Pants. 7. You must write to your Sisters throughout the summer, no matter how much fun you are having without them. 8. You must pass the Pants along to your Sister according to the specifications set down by the Sisterhood. Failures to comply will result in a sever spanking upon our reunion. 9. You must not wear the Pants with a tucked-in shirt and belt. See rule #2. 10. Remember: Pants = love. Love your pals. Love yourself.
Some books you read because you want to. The there are some you read because you need to. Swag and I were talking this morning and somehow we got onto the topic of this book. She spoiled something for me and I yelled at her. To which she responded, "You're never going to read it anyway." I took that as a challenge. Swag and DL have been trying to get me to read this book for years. For one reason or another I just never picked it up. Since I wasn't reading anything I took the first book out of my closet. (It was literally in my closet). I'm not even kidding eight pages in and I was already crying. All it took was one quote.
"You know what the secret is? We love one another. We're nice to each other. Do you know how rare that is?"
What a true statement about friendship. After I read that quote I knew that I was going to finish the book in one day. I just couldn't put it down. It felt like I was sitting in a room with my friends. It was such a comfort to me. The characters were so different and I read about the characters and thought, "So and so would do that." or "This is so and so." Nearing the end of the book one of the characters was in there house and I for some reason immediately smelled Swag's house. It was one of the weirdest things in the world. At the same time it was comforting. There were so many times throughout this book where I would tear up. Then I read another quote and the flood of tears came.
"She felt weirdly numb and invisible. It wasn't just that she missed her friends; she was starting to wonder if she needed them around to feel like she existed at all."
That's exactly how I felt after everyone left for college. I didn't know how to explain it though. Reading this book was emotional and it was comforting as well. I didn't want the book to end. I don't think that I could talk about this book critically because this book felt personal. If that makes sense. Needless to say I loved this book. I can't wait to start the next one.
10. The Second Summer of the Sisterhood, Ann Brashares 5/5
"She gave up to easily. Didn't she?" Bridget asked. Greta looked at Bee like she was going to cry. "She did, honey. But you won't."
With a bit of last summer's sand in the pockets, the Traveling Pants and the sisterhood who wears them embark on their second summer together. Bridget: Impulsively sets off for Alabama wanting to both confront and avoid her demons...but she can't keep the truth from the Pants. Carmen: Is concerned that her mother is making a fool of herself over a man. When Carmen discovers that her mom borrowed the Pants to wear on a date, she's certain of it. Tibby: Makes a movie she'd like to be proud of...while the Pants keep alive the memory of a friend who could see beyond appearances. Lena: Has spent months hiding from love...only to find that she's at last ready to put on the Pants and let them lead her where they will.
These books are amazing. I cannot put them down. Once again I went on another emotional adventure. I don't know if I could ever meet a person who didn't like these books and understand them. I don't think that it's possible to have a heart and not like these books. I feel like I'll be thirty something and rereading these books. These books make me want to have a daughter so that she can read these books.
Watch September be completely different.
DFTBA
-AB