Favorite Things Tag (SE's Response)
Thank goodness AB did a tag because today I probably just would have ranted about hating school and wanting to drop out (already). Instead, I'll do this fun little tag.

1. Favorite Color
Sea foam green. It's so soothing and reminds me of the ocean and summer.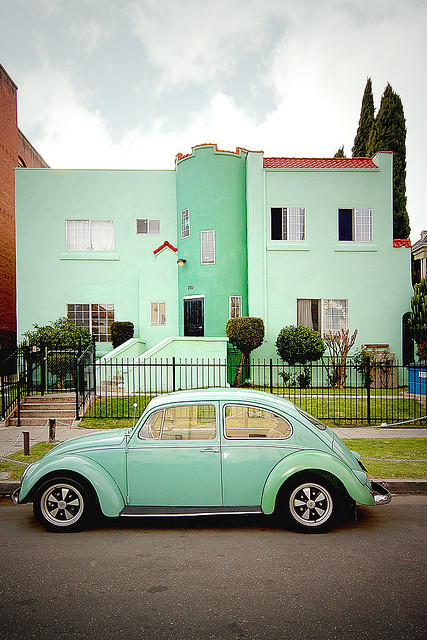 2. Favorite Dessert
Ice cream all the way. There are so many flavors and toppings and ways to eat it. I could never get bored of ice cream.
3. Favorite Smell
Honeysuckle.
4. Favorite Flower
Dahlias. Like ice cream, there are some many varieties and colors! We went to a bonatical garden in California and they had an entire dahlia garden.
5. Favorite Animal
Elephants. They have great memories and as far as animals go, they're super sensitive and caring. They mourn for their dead and have been know to help other animals in danger. They're also matriarchal, which I think is cool.
6. Favorite Month
June, and then December. June because school ends and it's the beginning of summer and Decmeber because we get to decorate for Christmas and get a much-needed break from school. And of course, Christmas itself.
7. Favorite Drink
Lightly sweetened iced tea or chocolate milk. Can't decide.
8. Favorite Shoes
Flip flops in the summer, boots in the winter. So typical. I hate sneakers though.
9. Favorite Snacks
Cashews, dried fruit, and candy.
10. Favorite Songs
At the moment my favorite song is "Renegades" by X Ambassadors. It feels like the perfect song for senior-hood.

"Long live the pioneers
Rebels and mutineers
Go forth and have no fear
Come close the end is near
It's our time to make a move
It's our time to make amends
It's our time to break the rules
Let's begin"
I'm also a fan of "Kettering" by The Antlers, "Mild Blood" by Broken Back, "Trojans" by Atlas Genius, and "West Coast" by Coconut Records.
11. Favorite Book
Probably the first Sisterhood of the Traveling Pants because I could reread it every few years for the rest of my life and probably never get tired of it.
12. Favorite Hairstyle
Right now, it's the curly bob.
13. Favorite Clothing
Dresses. Not necessarily to wear but I just like dresses in general. I like wearing them but they're not that practical, so I guess sweatshirts are my favorite thing to wear.
14. Favorite Stores
Target, Pier 1, Ten Thousand Villages, Marshall's, and Act II.
15. Favorite Things to Collect
Letters from DL, random notes from people, and movie tickets.
16. Favorite Hobbies
Surfing the Internet, blogging, Netflix, and reading.
17. Favorite Season
Fall (why are neither of my favorite months in Fall?)
18. Favorite Movie
I've already said my favorite movie a million times on this blog so I'll change it up. Recently, probably
Short Term 12
. I liked that movie a lot, and it didn't get much hype. Oh, and
Slumdog Millionaire
is great.
19. Favorite Restaurant
Sitar of India. I love me some good Indian food.
20. Favorite Painting
I don't think I have one... I liked the ones where up close it's just a bunch of colorful spots but far away it's his super realistic portrait.
Also, apologies for not posting yesterday. I totally forgot and didn't even realize until Ally texted me after school today.
Day 640 Song Recommendation: "Spitting Fire" by The Boxer Rebellion.
Day 641 Song Recommendation: "Gibraltar" by Beruit.
-SE Wagner